While many current and future home owners believe curb appeal is only something you worry about when trying to sell your home, that is not necessarily the case. Of course, spicing up the exterior of your property is a crucial factor when it comes to resell value but there are other reasons you should keep your home looking great all the time.
Safety & Legal Concerns
We all lead busy lives and sometimes adding even a simple task to your daily to-do list can feel like a large burden, but legally, there are aspects to a property that must be up kept. While keeping your lawn maintained isn't exactly the most exciting way to spend your days off, doing so is going to make for a safer neighborhood. Especially if you live in a fire hazard location, it is important that you water your property regularly, and keep your grass cut. Knowing your local laws regarding when you can use loud machinery is a good place to start, especially for new homeowners.
First Impressions Do Matter
What you notice when you first view a property speaks volumes. Imagine this: let's say you're walking down the street and you see two structurally identical homes side by side. One has a beautiful paint job, clean gutters and a birdbath out front. The second house has debris and dirt in the gutters and on the siding and is so cluttered that it's hard to know where to look first. While both homes may offer the same amount of space, comfort and functionality, the one that isn't as tidy is going to be less appealing.
It's amazing what a quick paint touch-up, scrub down and a little organization can do. If you have things such as tools or vehicles in your yard or bushes that are growing out of control, this can really take away from your home's true potential. Instead of looking at your home as one, humungous project, do your best to view it as small bits and pieces. This way, you are going to feel much more accomplished as you complete tasks.
Looking Great and Feeling Even Greater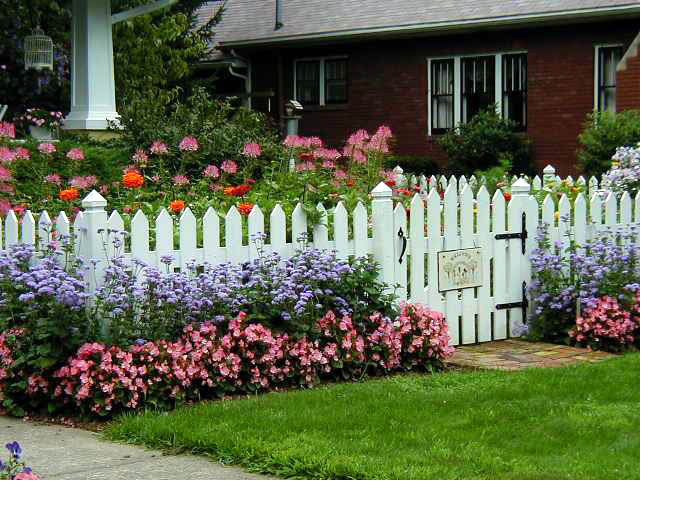 Not only are strangers and guests going to make assumptions about what the inside of your property contains based on what they see outside, but it doesn't feel very good to come home each day to a messy space. Just like an organized bedroom, bathroom or office can help lower stress and create a much more enjoyable environment, a visually appealing property can make each day a little less intimidating to take on. Returning to a home you are proud of feels great and helps get your mind off daily stresses.
Making The Most Of What You've Got
Taking on any home project can be both exciting as well as an experience filled with what may feel like tons of pressure. Having the money to spare can definitely get your home looking exactly how you've always dreamed but you are not required to finish everything in one fell swoop. There is absolutely nothing wrong with doing what you can, when you can. Cleaning up and moving things around is probably the easiest (and most affordable) place to begin. So, get rid of the clutter, plant those new flowers, do a quick decoration or repaint of your mailbox and home numbers. All these forms of display are going to add a little something special to the area.
Avoid Obstructing Views Whenever Possible
Trees are nice for privacy but you don't want to completely block the view of the home. Make sure you have easy access and view to the areas that are most important. Whenever you aren't quite sure what to take on next, do a thorough walkthrough of your property and take note of the things you spot first, both the good and the bad. Having those jobs out of the way is going to give you a major sense of relief. Don't forget to view your property both during the day and in the evening because lighting is very important. Can you easily find your way to your front door? How about to your garage? Are there any tripping hazards? Remove these types of issues as soon as possible because those are potential lawsuits in the making.