Are you bored or frustrated with your living space? Maybe your family is expanding and outgrowing your current home? It's really hard when we feel we need more room but cannot afford to move to a bigger house. Have you considered creating more space in your current home?  It can be a daunting thought. One of the biggest things to put people off extending and improving is the perception of problems with planning and implementation. I'm not going to say it will be stress-free.
No-one can guarantee a problem-free build, but you may be surprised to find out how much you can actually do to your home without needing to go through the stress of planning permission, something we perceive as a beaurocratic nightmare full of red tape, delays and rejections.
A Conservatory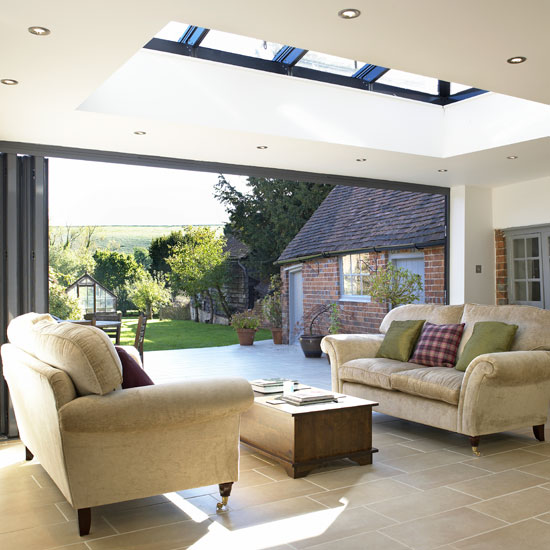 This is a fab way to improve your home and it doesn't have be the typical plastic, hexagonal growth on the back of so many suburban houses, though maybe that is your style and that's fine! There are all sorts of choices. You can have plastic or hardwood, an elaborate construction or something more like a lean-to.
You don't need planning permission as long as it's at the rear of your property and isn't a listed building. There are size restrictions that depend on whether your house is terraced, semi-detached or detached but these are easy to find out from the planning portal.
A Porch
Countless roads are full of terraces that have added a porch to their home. This is because they are relatively easy additions that make a huge amount of difference to your space, especially in a walk-in terrace. They provide somewhere to drop all of the outside detritus as well as adding a buffer to the weather so they improve your energy efficiency as well. The same principle applies to larger properties and there are numerous styles for you to choose from. Again, permission is not needed for most properties unless it is listed. There are also size restrictions as well as proximity to the road.
Loft Conversion
This can be the best space-maker as it is adding a whole new floor to your house. Some loft spaces are better than others and you'll need to get up and properly assess yours. This could be just what you need to accommodate changes in your family or lifestyle without needing to move home. Planning permission is not required as long as there are no alterations to the roof and dormers do not exceed limits.
Again, refer to guidelines. You may be surprised by just how much floor space you do have; some cover the whole top of the house and can fit a couple a small rooms plus an en-suite, which is really a whole new flat. This could be perfect for a growing teen or home-worker and means you can remain in your current home and town. Planning jobs are much more important with such a big improvement as you will be spending such a lot of money. Make sure you prepare properly from the outset by getting professional pictures drawn up. Gather recommendations from friends and get plenty of quotes.